Family Summer Fun …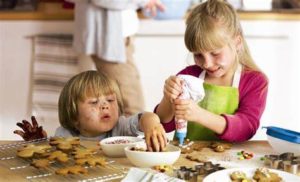 The Family First Toolkit Boxes have now nearly all been distributed and have been met with great joy and thankfulness by the families. When the children have seen the boxes they have got so excited with what is inside: play dough, tents, games etc.
One father said he couldn't wait to play the outdoor activities provided with his children! A HUGE thank you to Queen Street Mission Trust Fund for funding these boxes and the Blackpool Zoo day trip that will be enjoyed by the families on the 2nd August!!
A big thank you too to Friends of Fun Food at Urban Outreach who are providing baking sessions for each family and complimentary ingredients (baking equipment is provided in the boxes).