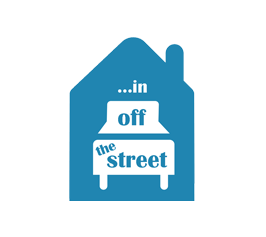 We are working with other agencies who are concerned about people who, for a variety of reasons, find themselves sleeping rough on the streets of Bolton. With the help of Bolton Council, Bolton Homeless Alliance brings services together to provide a range of support that reduces the risk of harm and supports rough-sleepers into accommodation. For our part, Urban Outreach provides a temporary emergency night shelter through the cold winter months. In time, further initiatives may be developed through the Homeless Alliance. Our shared vision is that no-one, whatever their background or circumstances, should have to endure the desperation and indignity of living on the streets of Bolton at any time.
How it Works
Our temporary night shelter facility has been created within the former Central Baptist Church on Snowden Street, Bolton (see location plan). Bed spaces are made available on a risk assessed referral basis, for use by those who are resorting to rough sleeping in Bolton over the winter months. There are a limited number of spaces for men and women aged 18+.
Subject to the availability of both staff and volunteers we aim to have this temporary facility open every night from October until April in the following year. Light refreshments for our guests are available. There are showers and clean clothes for those that need them. There are opportunities for those who are referred, to chat with and get support from our workers. The doors are closed at 10.30pm – allowing for a good night's sleep for our guests! They are served breakfast from 7.00am and then leave refreshed and ready to face the new day at 8.00am.
Volunteers Needed!
We need the constant help and support of many warm hearted volunteers to make all this possible! We need people who have time to spare, can help out at night or early morning, are compassionate, reliable and friendly. If this is you, we would love to hear from you. There are volunteer teams for evening shifts (8.00pm – 11.15pm) and for early morning shifts (6.45am – 8.30am).
Evening teams are responsible for welcoming and chatting to guests, serving drinks and snacks, and helping to facilitate showers and clean clothing.  We then have staff on duty through the night who have to stay awake to keep an eye on guests to ensure their comfort and safety. Morning volunteer teams are responsible for preparing and serving breakfast and for tidying up the shelter for the following night.
If you are interested in helping out, please contact Ian at our office who will be happy talk you through the detail. You can reach him on (01204) 385848. Alternatively you can email him on ian.gardiner@urbanoutreach.co.uk  If you would like to take it a step further, you can complete a volunteer application form here.
All our volunteers receive training and support in their role.