Creating possibilities ….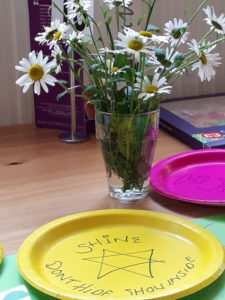 The 'Create' group this week was described as a 'really thought provoking and creative day in different ways'. There was a great discussion around the gift of possibility and that was a general feeling throughout the day …. that things are possible! The following was a thought put on one of the coloured plates.:
"Broken … positive. Things can get better."
Please keep this amazing group in your prayers. Thank you.