The Power Of One
Our CEO Dave Bagley talks about how the pandemic has changed the way our food services have been operating over the past few months….
"Here at Urban Outreach we have had to make some very significant changes to operations. Fundamentally we are committed to keeping all our staff, volunteers and those we work with safe. We have had to suspend our drop-in and group work support sessions for the time being. However, our staff who work to support offenders, those struggling with complex needs, and children and families that need one-to-one help, have continued to provide critical services throughout the pandemic. I am proud of how the whole team has adapted and responded to the changing landscape that we all find ourselves in".
The biggest changes we have had to make are with services where we provide food to struggling households. All the usual food services have been merged into a single new humanitarian Food Hub. From here we are now distributing directly out to a vastly increased number households across Bolton who find themselves in need at this extraordinary time.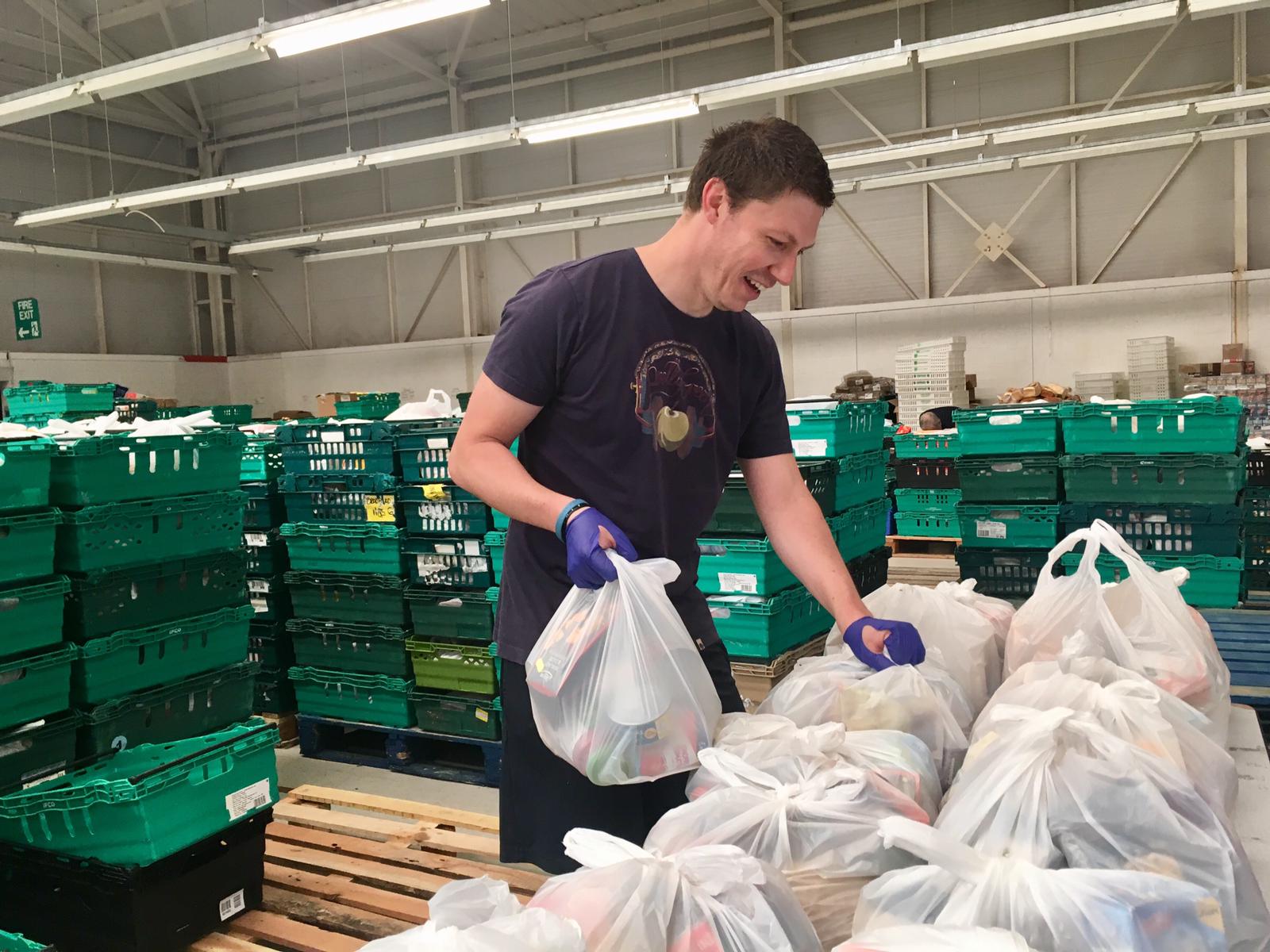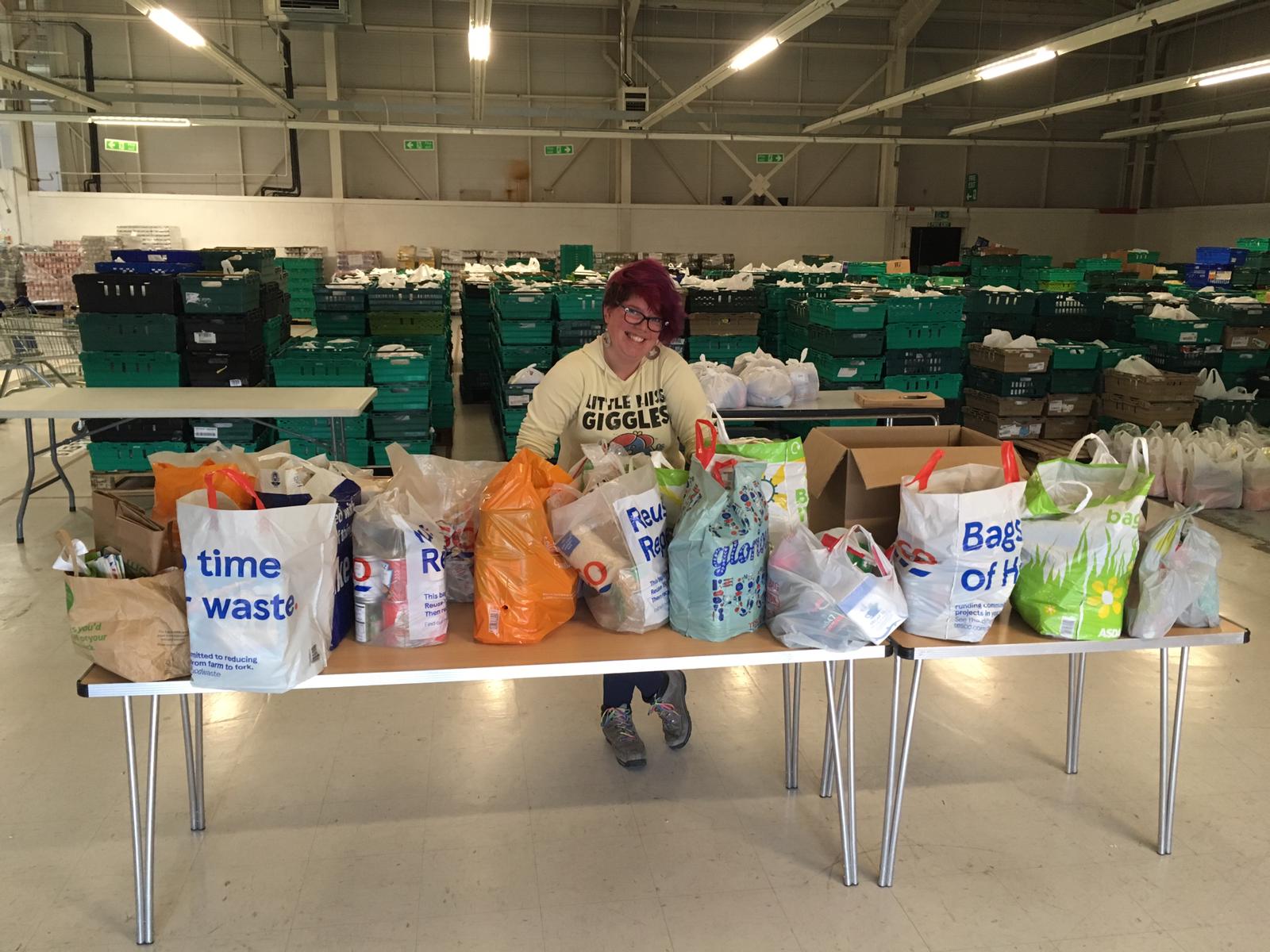 Dave continues: "The Food Hub has shown everyone how beautiful Bolton is – with so many people coming together to work for the good of others. The need can seem so overwhelming at times but here at Urban Outreach we believe in the Power of One. Our towns are made up of communities which in turn are made up of individuals of all ages. I am convinced now more than ever that this Power of One can make all the difference. One person can do One thing, give One thing, say one thing. One single act can change another person's life. Collectively, all of these 'One' moments have the power to transform the face of Bolton forever".
The Bolton Food Hub has been made possible through our partnership with FareShare, Bolton Council, Bolton at Home, Seddon Construction, Greggs, Greenhalghs, Carrs , Warburtons, Bolton CVS and many others within the 'Bolton Family'.
This network of organisations working together has enabled us to massively increase the amount of food that we are able to source, sort and distribute out to households who have been impacted by the pandemic. Many will be shielding, self-isolating, facing food poverty or financial hardship – not forgetting all those who were already facing challenging circumstances before the pandemic hit.
Here's what some of those receiving food parcels have had to say:
"My business is so slow at the minute. I've got no money coming through. I'm having a tough time, and this is really helping to get me back on my feet. It's greatly appreciated"
"I don't know what I'd have done without you. I'm getting tearful just thinking about it. Thank you so much"
"I haven't been out for 9 weeks, so the food parcels are such a great help"
"I'm able to eat food I wouldn't normally be able to get and it's healthier as well. I appreciate the chats too as I don't get to see people throughout the week".
All the food is now being delivered out to households through over 200 volunteers who have stepped forward to help in so many ways – from collecting surplus food from supermarkets, to sorting, packing and then delivering food parcels to the front doors of all those who need them.
This is a snapshot of what the volunteers have had to say:
"It's made me feel like I have made a difference. It's both sad and heart-warming at the same time, but the key thing for me is just checking in on people, this is just as important as the food. I feel really blessed to do the job I do and to work with so many inspiring individuals".
"It feels like you are actually helping people. Usually, in my job, you wouldn't get to see the difference you have made directly to the customer. Being involved in this project I have had so many 'thankyou's' from so many people. I have even had people clapping me at their door. It's great to feel like you are making a real difference!"
We have also been so appreciative of all those who have donated money for essential food purchases to make up the packs, and those who are continuing to donate food items on a weekly basis. A big, big thank you goes out to one and all!
Dave concludes by describing the impact of this service on the lives of so many:
"Since the beginning of March until the end of May we have fed 17,929 people with 9,516 food parcels! This is astonishing and goes to show how wonderful the people of Bolton are in looking after the Bolton Family. That's the Power of One at work right there."
"This is a massive food operation, bigger than we have dealt with before. The impact that Covid-19 will have on individuals and families is still to be realised and we know that providing food for those most in need will be essential. We will continue to develop our partnerships and support through the Humanitarian Food Hub as we navigate the unknown future."